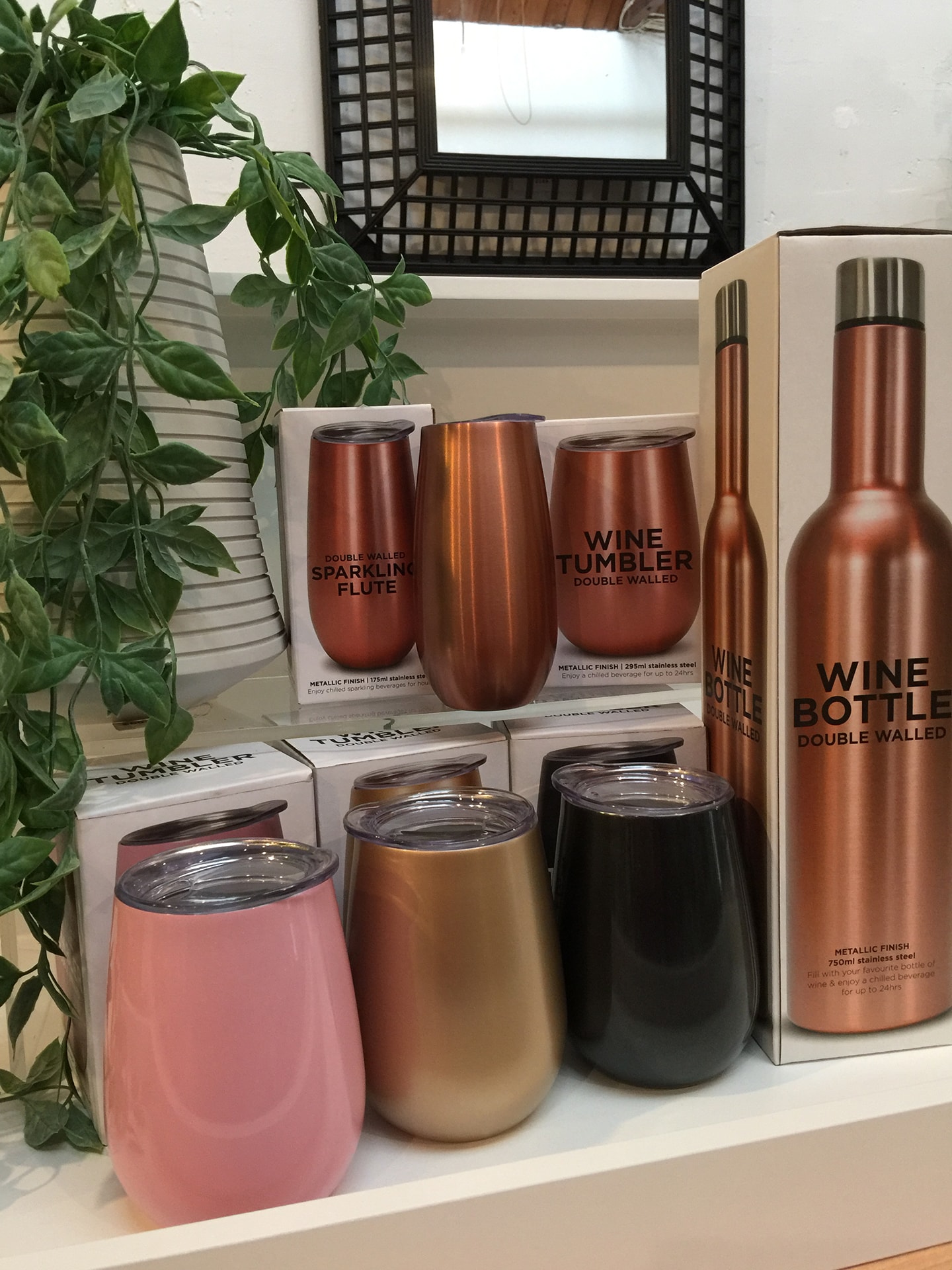 No more warm wine or champagne for us!
We absolutely love these double-walled stainless steel wine tumblers and champagne flutes. Great for camping and barbeques, keeping your drink cold to the last mouthful!
Loving the smooth lines of the "Alyssa" handbag from Louenhide…
Teamed with the soft tones of a beautiful scarf from JJ Sisters, and making sure our favourite hand sanitizer, from Urban Rituelle, is tucked in the pocket!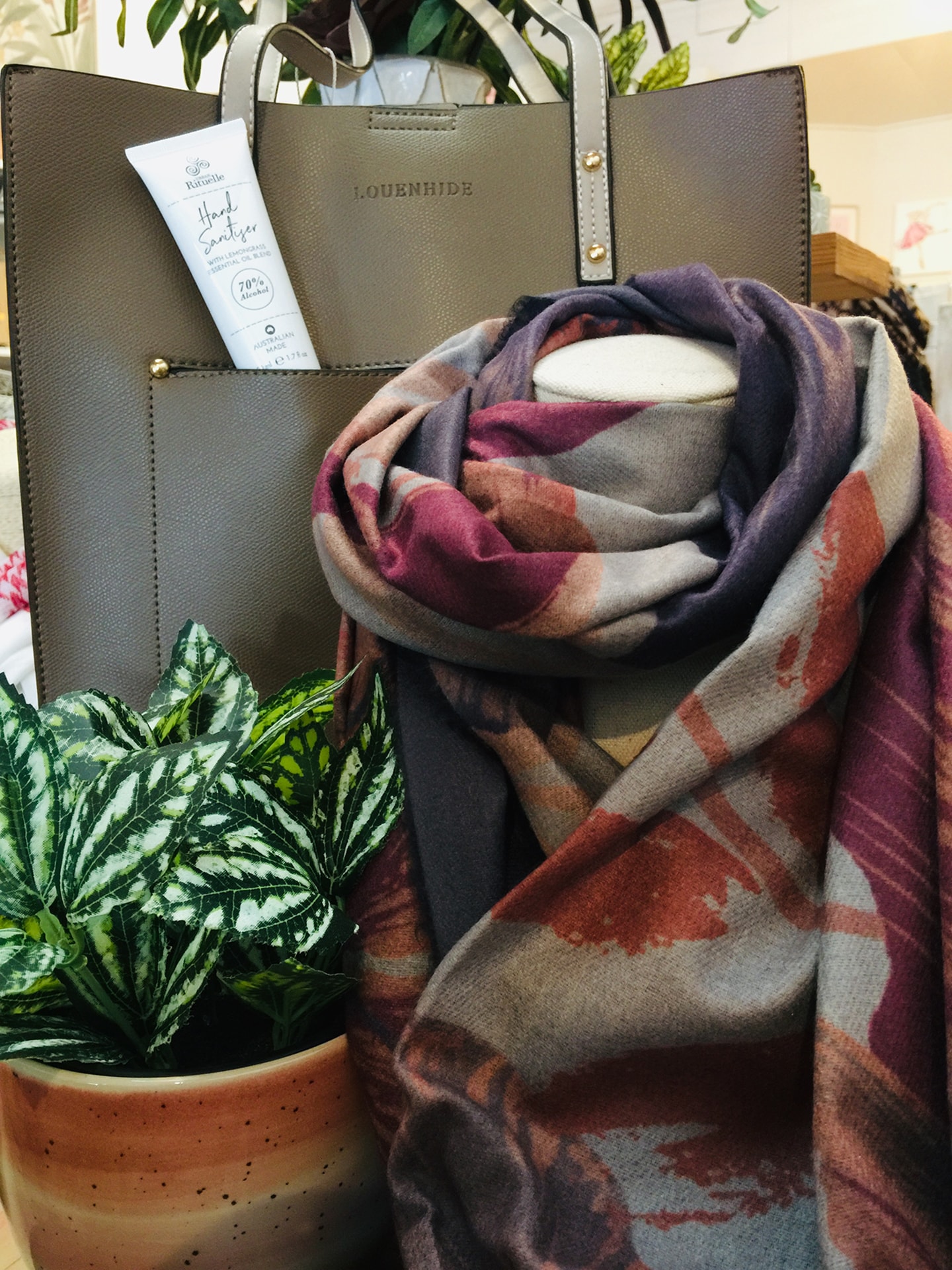 Please call us if we can be of any assistance…

We love what we do and we're here to help.